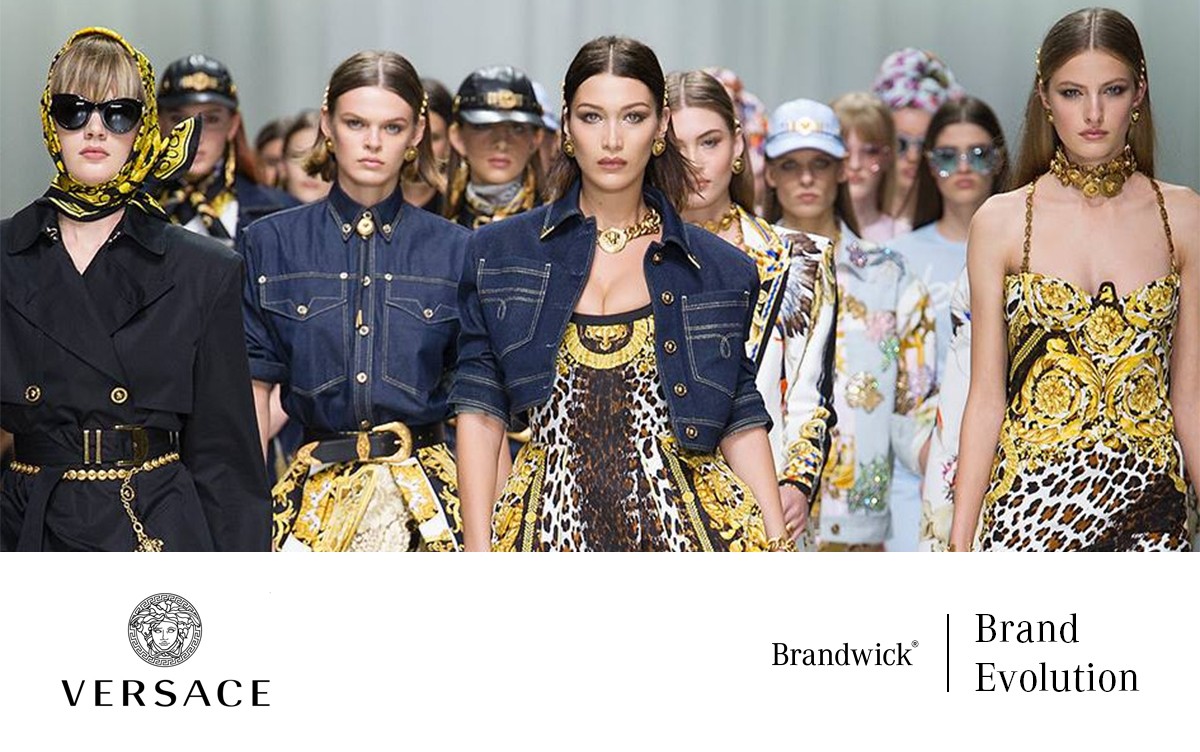 Versace is an Italian luxury fashion brand founded by Gianni Versace in 1978. The brand is known for its bold, glamorous, and opulent designs, which often feature bright colors, bold prints, and intricate patterns.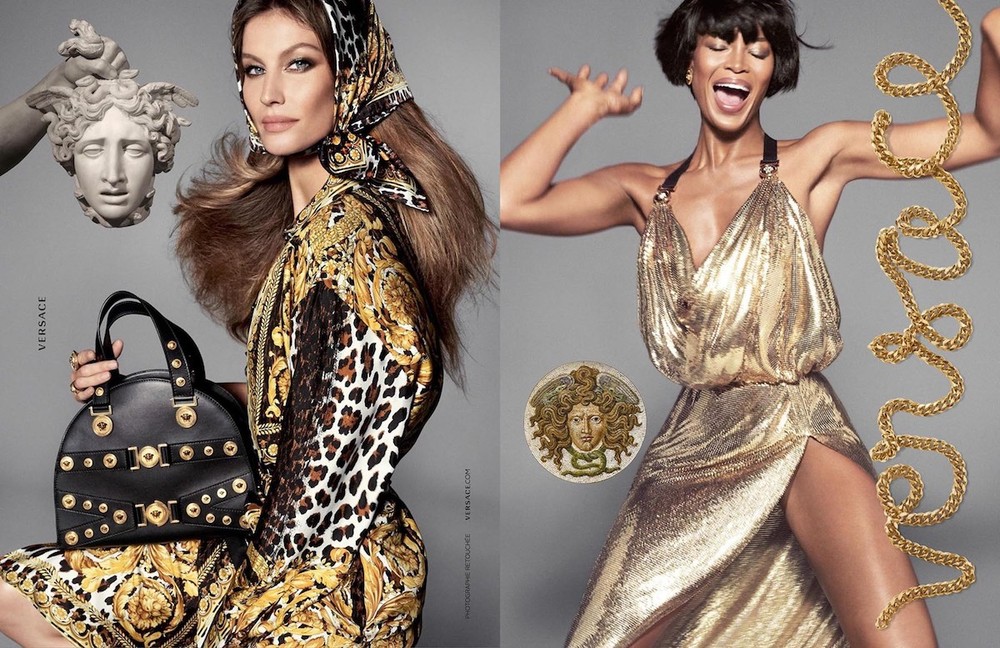 Versace's brand identity is heavily influenced by Greek and Roman mythology, reflected in the brand's logo, which features Medusa, a Gorgon from Greek mythology.
The company designs, markets, and distributes luxury clothing, accessories, fragrances, makeup, and home furnishings under the various brands of the Versace Group. Versace products are sold in 80+ countries worldwide through a network of boutiques, department stores, and online retailers. They also operate several hotels and resorts under the name Palazzo Versace.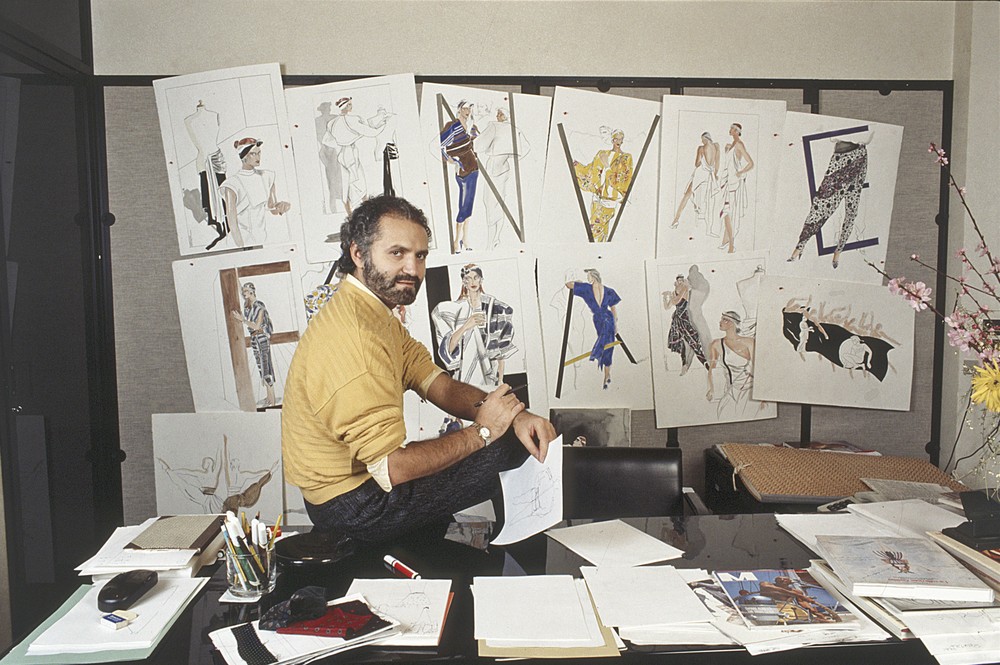 The brand has evolved over the years under the creative direction of Gianni Versace and later his sister Donatella Versace to stay relevant and attract new customers while maintaining its core strengths.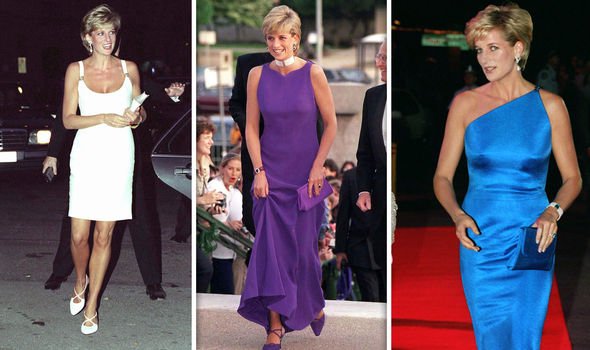 Versace also designed clothing for the Princess of Wales and Princess Caroline of Monaco.
1972
Before starting his brand in 1978, Gianni Versace worked as a designer for several Italian fashion houses. He began his career in the fashion industry in the early 1970s and worked for several brands, such as Callaghan, Genny, and Complice. He designed his first collections for these brands and gained experience and knowledge in fashion design.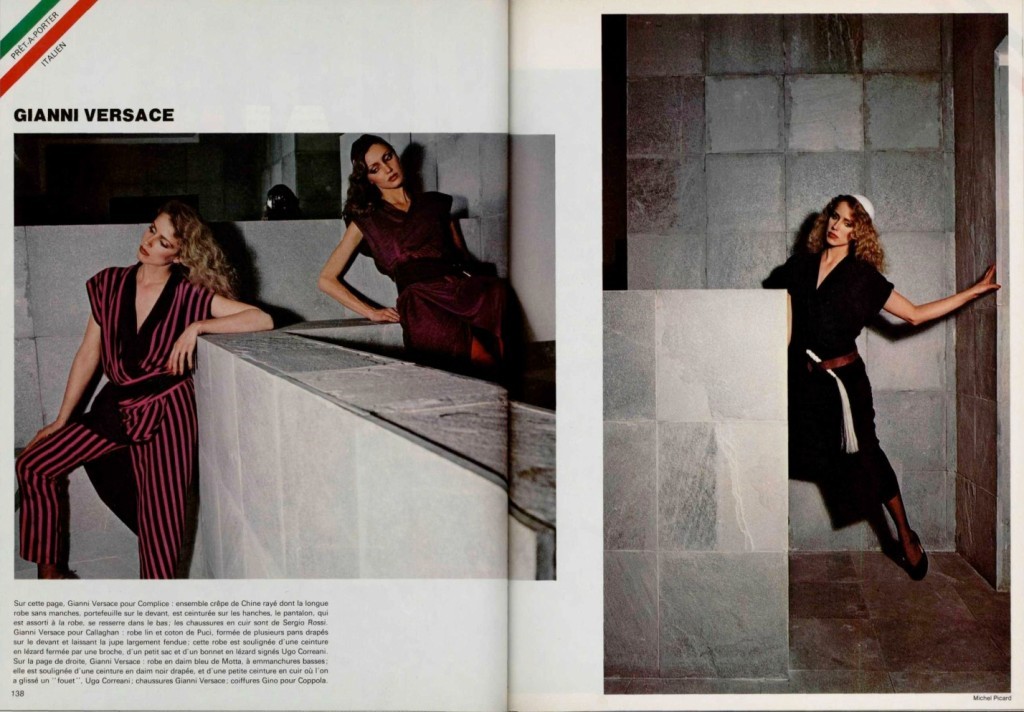 His designs were characterized by bold colors, striking prints, and unconventional materials during this time. He quickly made a name for himself as a designer with a distinct aesthetic. His designs were worn by many high-profile celebrities and featured in numerous fashion editorials. This exposure helped him to establish a reputation in the fashion industry and gain the confidence to start his brand.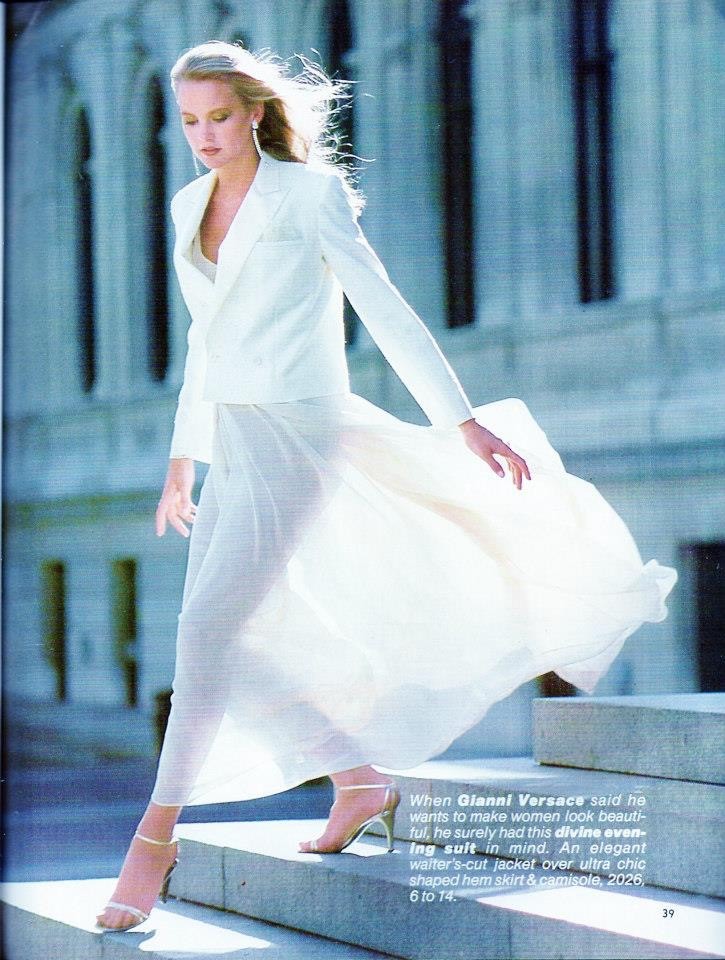 During this period, Gianni Versace also worked as a freelance designer, creating costumes for the theater and Italian pop singers. He also began to develop his style, heavily influenced by the art and culture of ancient Greece and Rome. He was inspired by the classical motifs, the use of color, and the draping of the fabrics, which would later become his brand's signature.
1978
In 1978, Gianni Versace founded the luxury fashion brand under the name "Gianni Versace Donna." He established the brand by opening its first boutique in Via della Spiga, Milan, Italy.
1980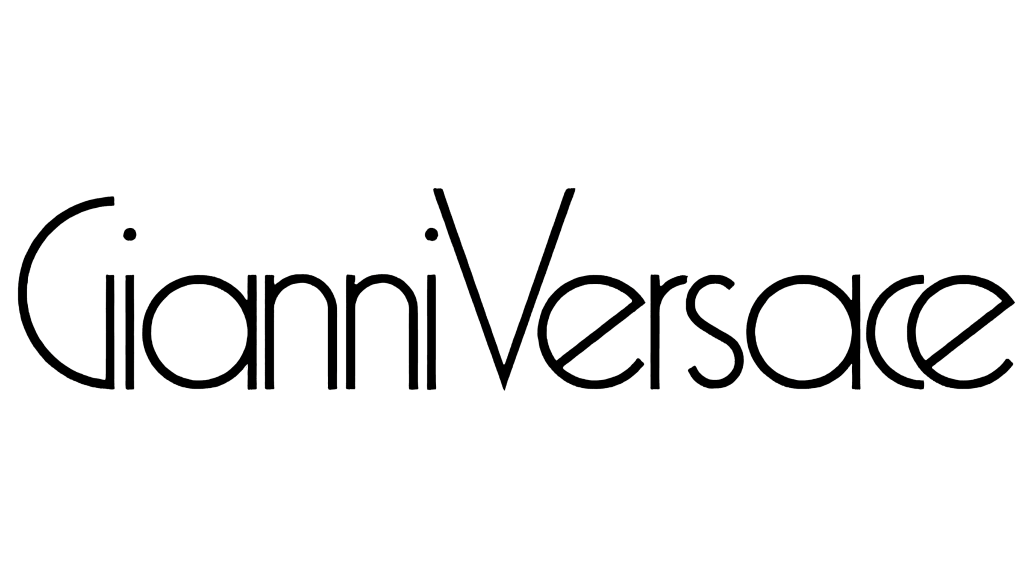 In 1980, two years after founding his brand, Gianni Versace unveiled its first logo. It used the Avant Garde Light font with the letters stacked close to each other. Characters appear in this logo like links in a chain.
1982
In 1982, Gianni Versace expanded the brand's product lines with accessories, jewelry, home decor, and china.
1989
In 1989, Versace started presenting their haute couture collection, Atelier Versace, during Paris Fashion week. They picked a swimming pool at the Hotel Ritz as a venue to match the essence of ambitious designs.
1990

In 1990, the "Gianni Versace" logo was redesigned with a more legible and bold typeface Radiant RR Bold. It was introduced in two versions for various uses – single and double lines.
1991
in 1991, Versace opened its first boutique outside Italy in Glasgow, Scotland.
In the same year, the brand was operating 1,500 boutiques globally.
1993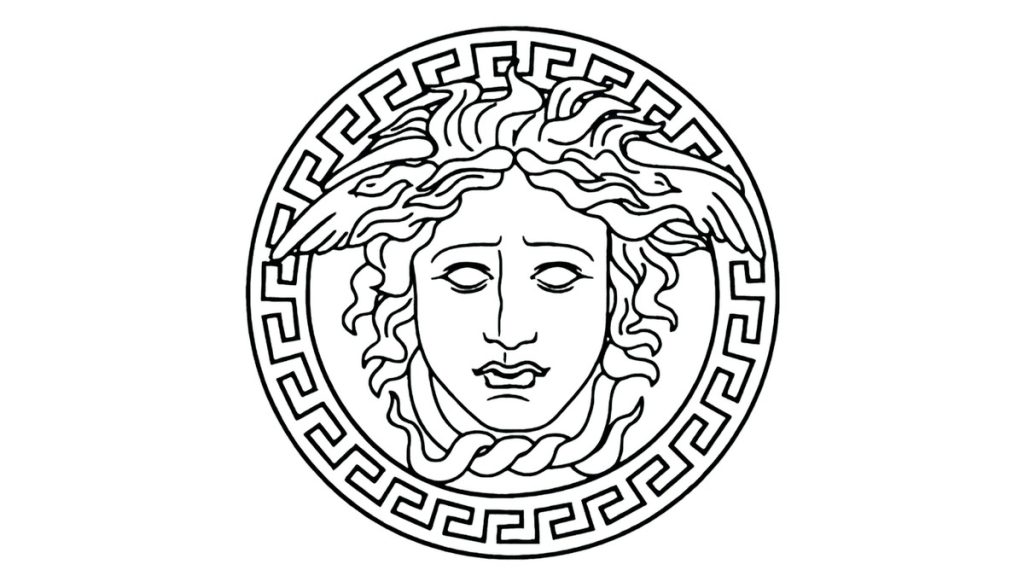 In 1993, the iconic Medusa emblem was introduced, and since then, it has evolved but never left the Versace brand identity. The Medusa logo was designed by Gianni Versace, taking inspiration from the portrait he had seen in the ruins of Reggio Calabria as a child.
The Medusa head is depicted as a woman with snakes for hair, and those who looked at her directly would be turned to stone. This image of power and danger aligned with Versace's brand identity and aesthetic.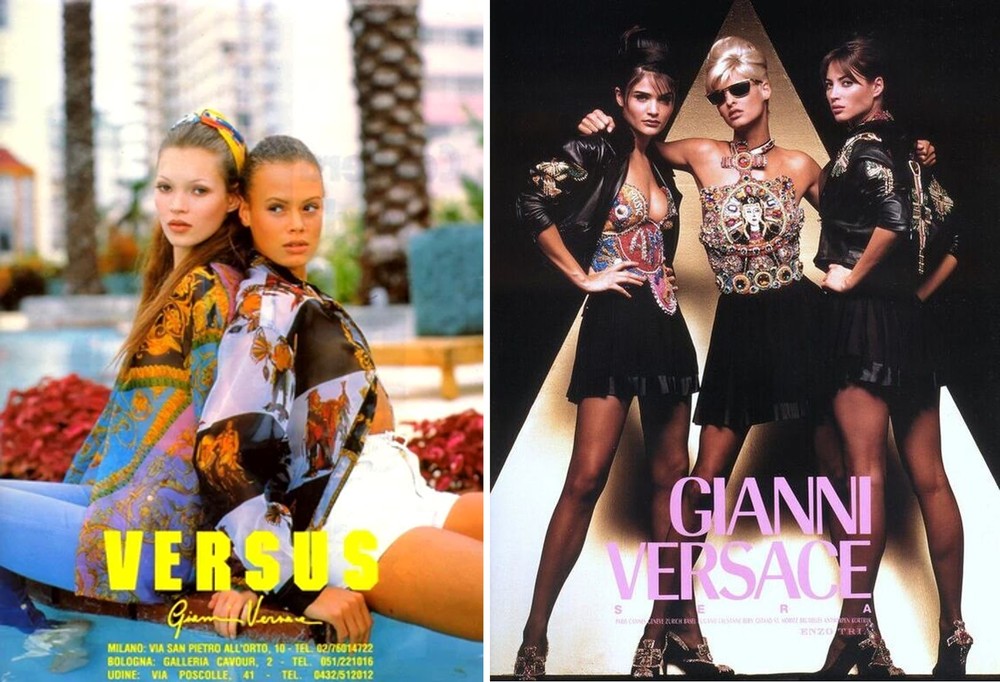 The same year, Donatella Versace introduced the Young Versace and Versus lines. Versus was launched as a new sub-brand to target affordable ready-to-wear collections for younger customers.
1994
In 1994, the brand gained international coverage for the black Versace dress worn by Elizabeth Hurley at the premiere of the film "Four Weddings and a Funeral." Gianni Versace designed it. The media referred to it as "that dress."
The dress was a simple yet elegant, black, strapless gown made of silk velvet, with a plunging neckline and a high leg slit. It was held together by gold safety pins, adding a touch of edginess to the dress. The dress was a sensation, considered one of the most iconic fashion moments of the 1990s, and it helped establish Elizabeth Hurley as a fashion icon.
This dress was a critical moment for Versace as it helped to put the brand back in the spotlight and helped to re-establish its reputation as a leader in the fashion industry. The black Versace dress was a perfect example of Versace's signature style – bold, glamorous, and opulent designs.
This dress is considered a fashion icon and is still remembered as one of the most iconic dresses of all time. It is a perfect example of how a dress can make a statement and become a symbol of a fashion era.
1997
In 1997, Gianni Versace, the founder and head designer of the Versace brand, was murdered at 50. Spree killer Andrew Philip Cunanan shot him outside his Miami Beach home on July 15, 1997. His death shocked the fashion industry and the world, as he was a highly respected and influential designer.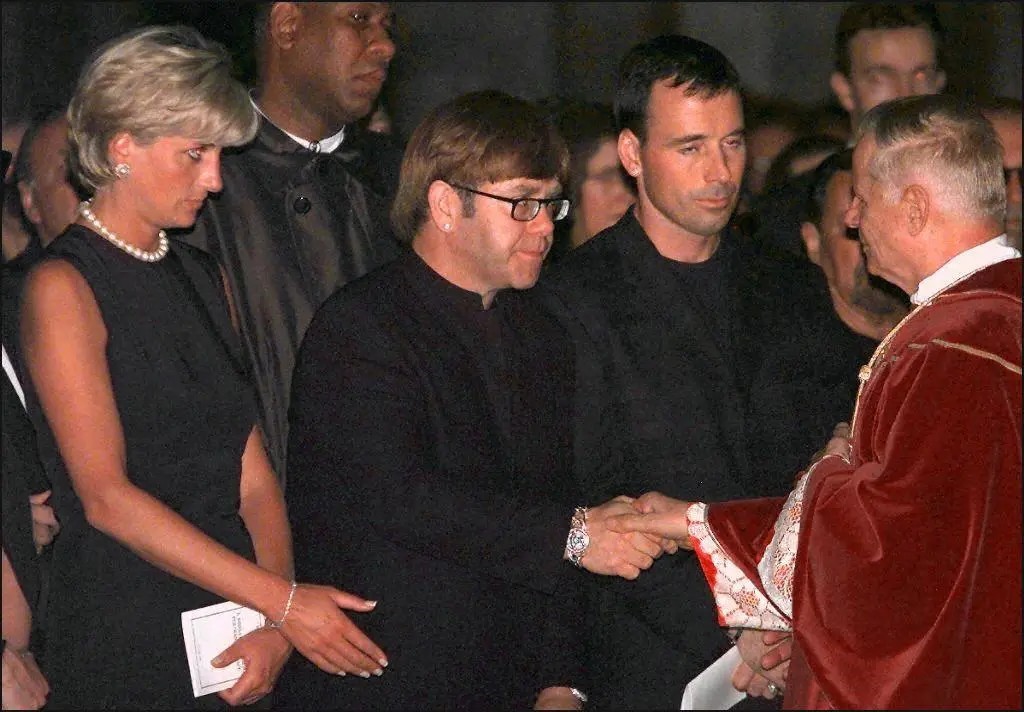 After Gianni Versace's death, his sister Donatella Versace, formerly vice-president, took over as creative director of the brand, and his older brother Santo Versace became the CEO. She had previously worked with her brother as vice president of the company, and she stepped in to continue his legacy and to continue running the business.
Despite the tragedy, the Versace brand continued to be successful in the years following Gianni's death. Donatella Versace continued to design collections that were true to the brand's signature style. Under her creative direction, the brand continued to expand its product line to include home decor, furniture, and hotels.
The same year, the brand name was changed to "Versace," removing the founder's first name. New adjustments were made to the Medusa logo – the emblem was redrawn, and a unique arched wordmark found its place beneath the insignia.
2000
In 2000, Donatella Versace designed the "Jungle Dress" for Jennifer Lopez to wear at the 42nd Annual Grammys, which gained extensive media coverage. The Jungle Dress is a green, silk chiffon gown covered in a tropical leaf print and features a deep plunge neckline and a high thigh slit.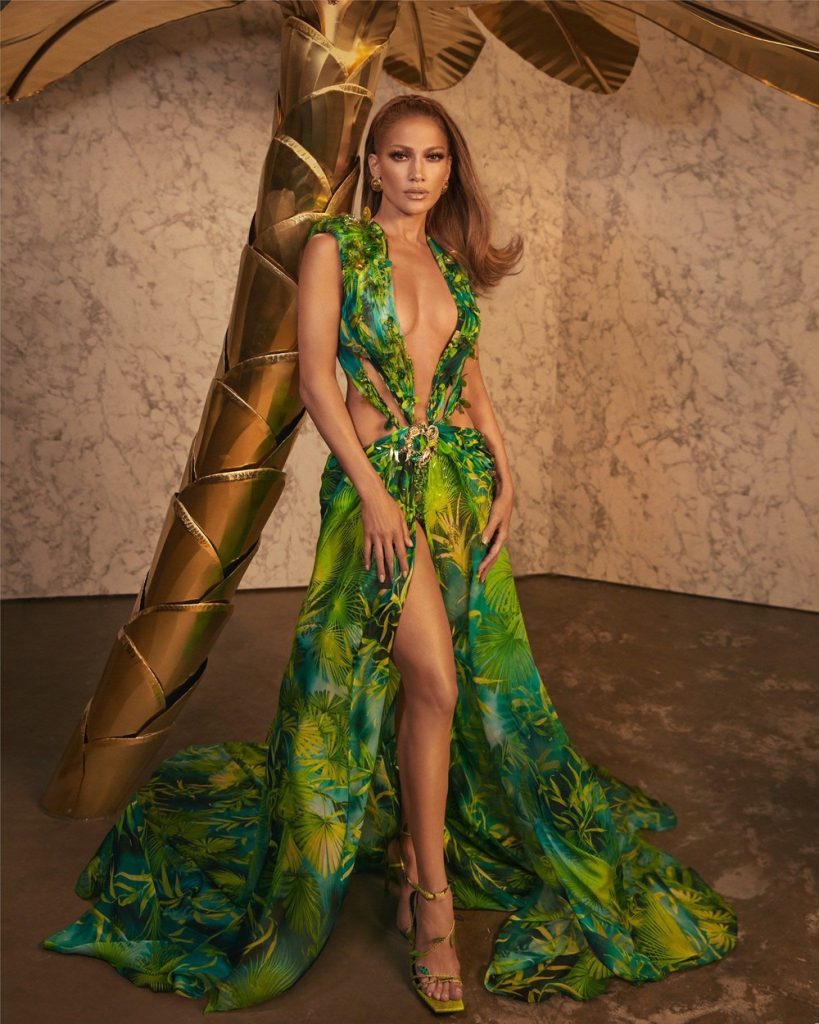 The dress was voted the fifth most iconic dress of all time, and Elizabeth Hurley's black Versace dress was voted the most iconic, according to a 2008 Daily Telegraph poll.
On 15th September 2000, the brand launched its first luxury hotel in collaboration with Sunland group: Palazzo Versace in Australia's Gold Coast, becoming the first luxury brand to start its fashion-branded hotels worldwide. It was designed as an immersive Versace lifestyle experience combined with signature brand fabrics, decor, and tableware.
2003
Due to declining profits, Fabio Massimo Cacciatore was hired as interim CEO to reorganize and restructure the Versace Group. Cacciatore resigned in December 2003 due to "disputes with the Versace family."
2004
Giancarlo di Risio from IT Holding became CEO until he resigned in 2009 due to disagreements with Donatella.
2006
In 2006, Versace collaborated with Lamborghini to produce the Lamborghini Murcielago LP640 Versace. The collaboration was one of a kind and very exclusive, with only ten productions. The car's interior was made of Versace's white satin, and the Versace logo was embroidered on the seats.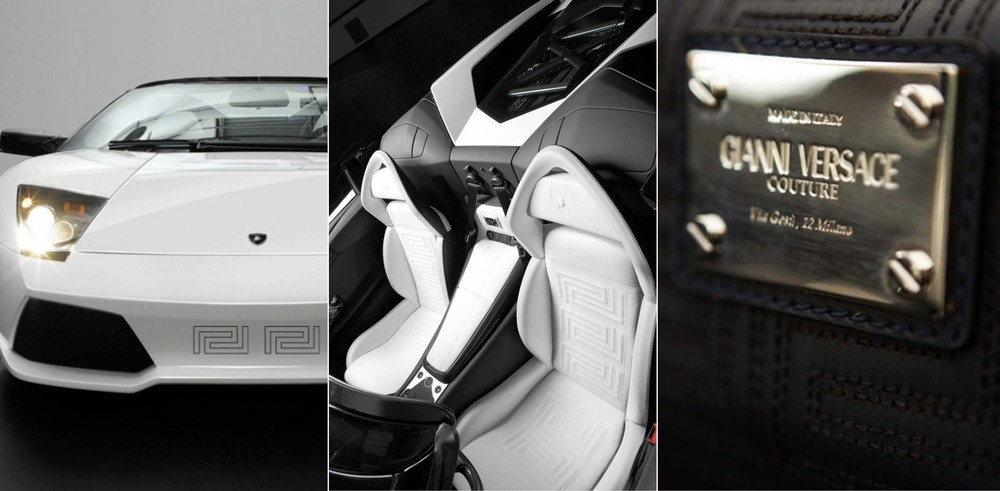 2008
In 2008, the current version of the Versace logo was introduced with the wordmark enlarged and placed horizontly below the medusa emblem.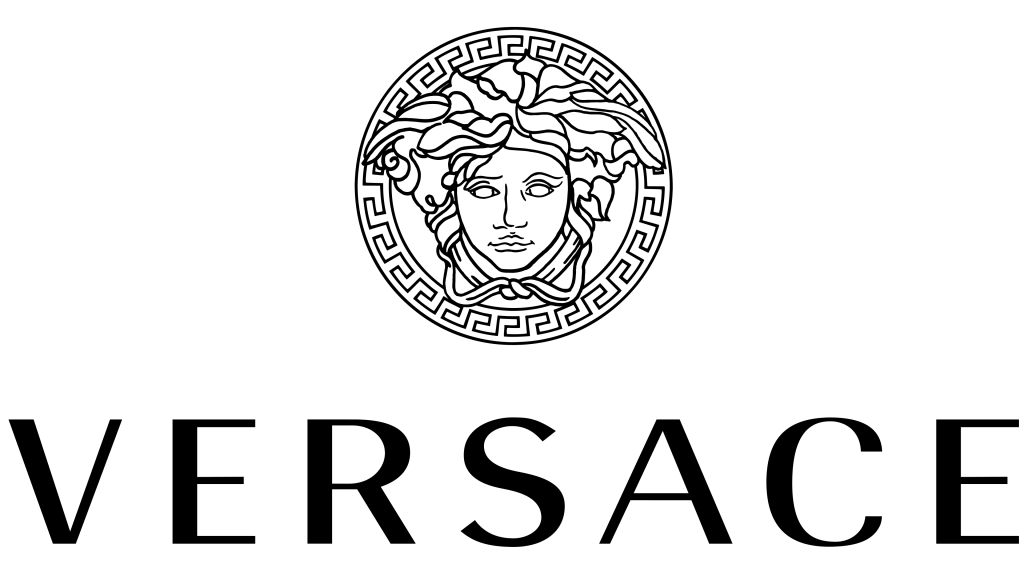 2011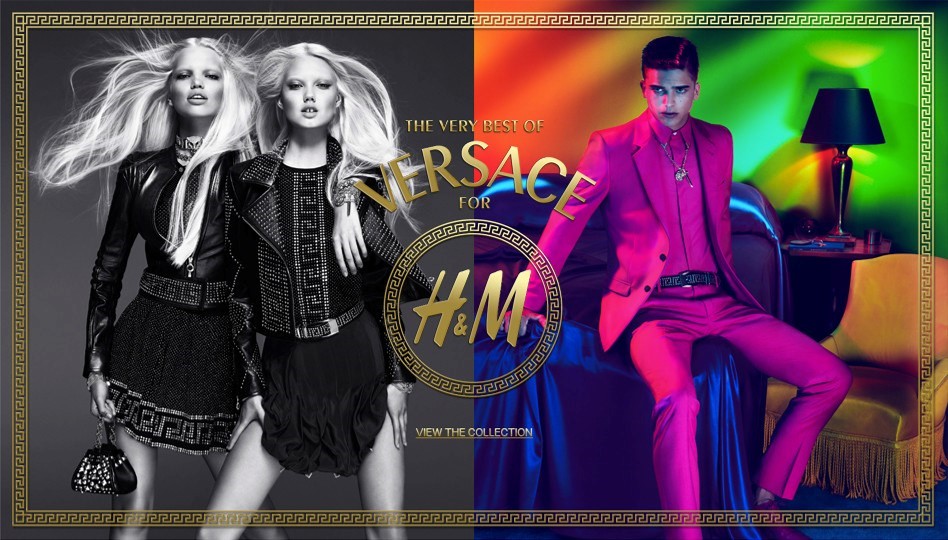 In 2011, Versace became one of the few fashion houses to design a collection for H&M. Previously, designed by Lanvin, Stella McCartney, Karl Lagerfeld, and Commes des Garcons. The collaboration was a success – customers queued throughout the night to own their favorite pieces, and the H&M website crashed when the collection went live.
2012
In 2012, after eight year of break, Versace reintroduced its haute couture collections.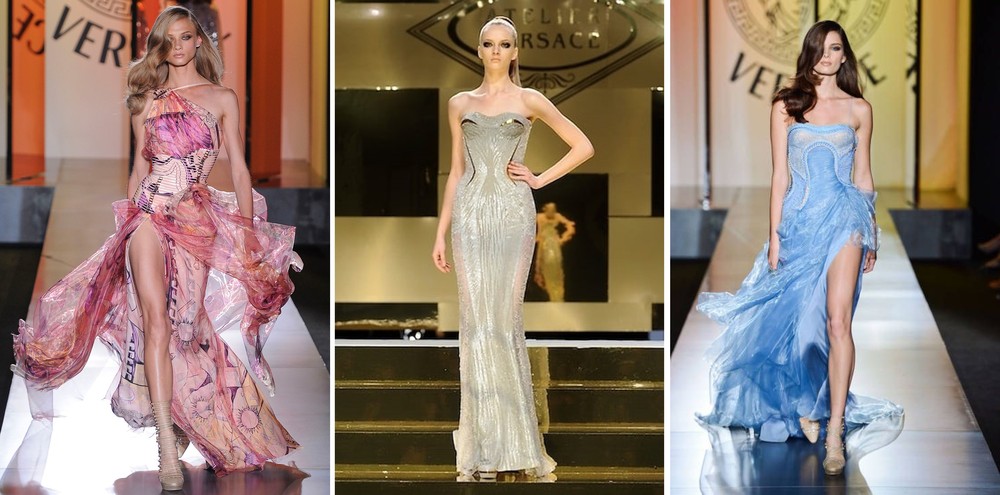 2014
In 2014, the Versace brand was acquired by the holding company Blackstone Group. Blackstone, a private equity firm, purchased a 20% stake in the brand for approximately $210 million. This acquisition was part of a plan to expand the brand's product line and increase its presence in the global market.
In the same year, Versace focused its efforts on the sustainable production of its products and joined the Camera Nazionale della Moda Italiana (CNMI).
2015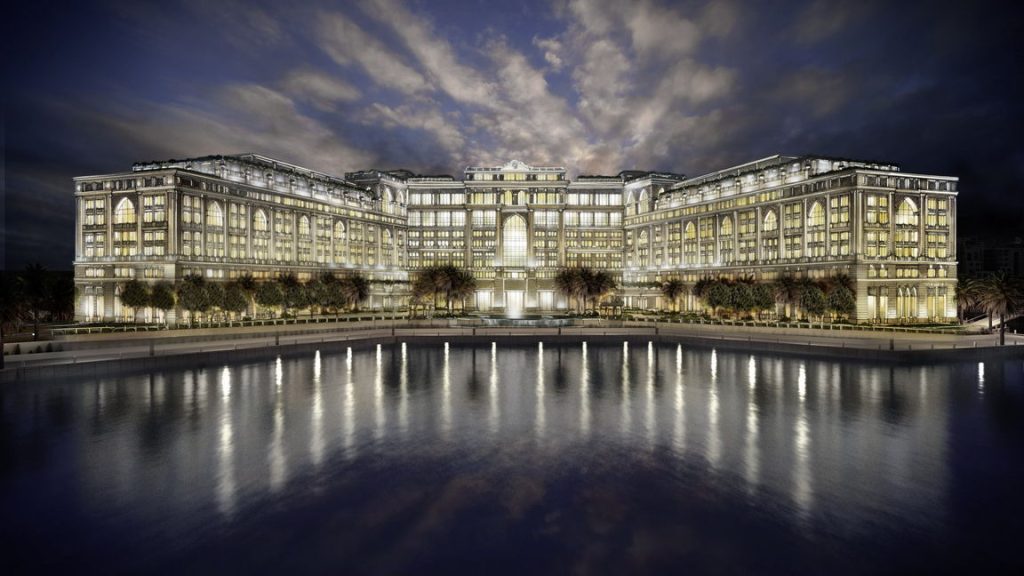 In 2015, the second Palazzo Versace opened in Culture Village, Dubai, United Arab Emirates. It features the brand's signature style of opulent furnishings, Italian marble, and gold accents. The hotel has over 215 rooms and suites, multiple dining options, a spa, a private beach, and outdoor pools. It is known for its grandeur, attention to detail, and exceptional service.
2016
In 2016, Jonathan Akeroyd joined Versace as its CEO and board member. Akeroyd is a seasoned executive with over 20 years of experience in the luxury fashion industry. Before joining Versace, he was the CEO of the Alexander McQueen brand.
2018
In 2018, the Versace brand was acquired by the American multinational luxury fashion holding company Capri Holdings (formerly Michael Kors Holdings Limited) for $2.12 billion. The acquisition was part of Capri Holdings' plan to expand its luxury brand portfolio and increase its global market presence.
In the same year, Capri Holdings announced that Versace would be relaunched as a luxury house and made a series of strategic moves, including opening new stores, investing in digital marketing, and expanding its product line with new categories such as furniture and home decor. The company also announced a new collaboration with the American fashion designer, stylist, and actress Tracee Ellis Ross to launch a new fashion line for women of all sizes, named "Tracee Ellis Ross for Versace."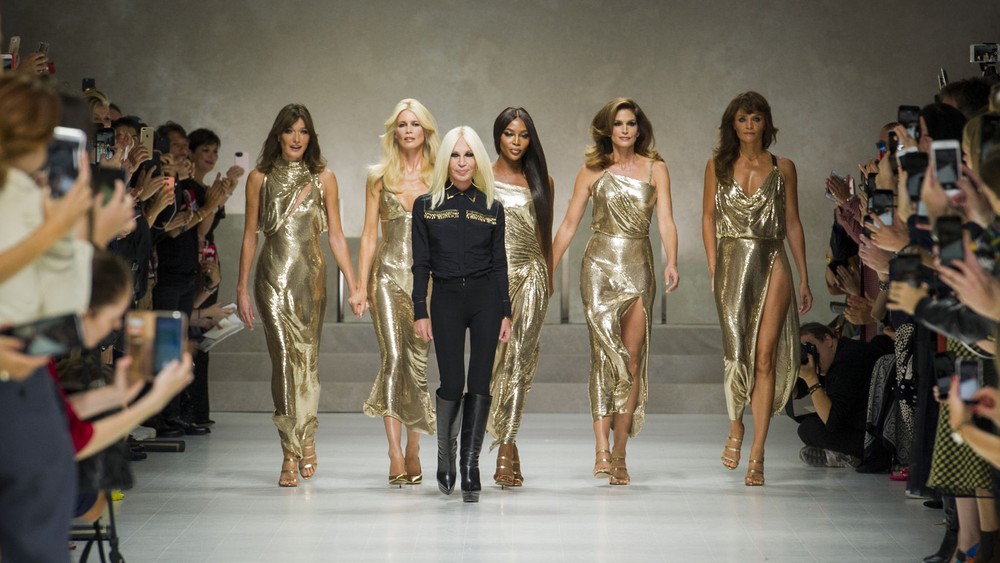 In the same year, Donatella gave a memorable tribute to her brother Gianni Versace's 20th death anniversary by showcasing collections inspired by Gianni's most iconic creations in Spring 2018 show at Milan Fashion Week.
And in this year, Versace stopped using fur in its products and launched a fur-free campaign. "I don't want to kill animals to make fashion. It doesn't feel right." – Donatella Versace.
2019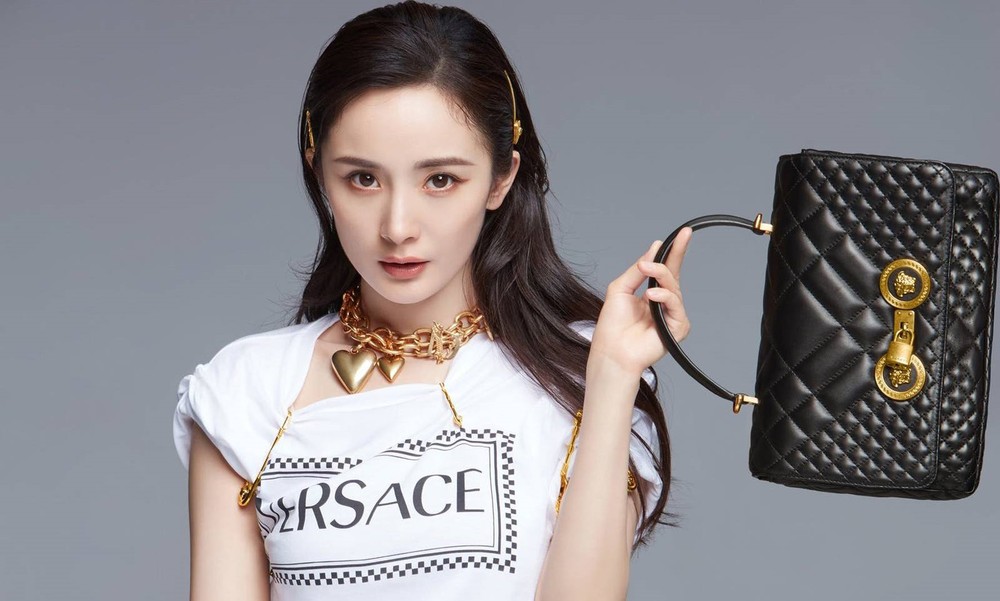 Versace got into controversy and received significant backlash in August 2019 for their line of T-Shirts that suggested "Hong Kong," and "Macau" were two different countries. Following the backlash, Versace removes its Chinese ambassador Yang Mi (actress). Versace later apologized for this mistake to the Chinese customers.
2020
In 2020, they announced to stop using kangaroo leather in their products.
---
In conclusion, the timeline of the iconic fashion house Versace highlights its journey from its inception in 1978 to becoming one of the world's most recognizable and influential luxury brands. From its glamorous runway shows to its distinctive designs and high-profile collaborations, Versace has left an indelible mark on the fashion world. With each decade, the brand has continued to evolve and innovate, constantly pushing boundaries and setting new standards for luxury fashion. Today, Versace remains at the forefront of fashion, embodying a unique blend of classic and contemporary elements that continue to captivate audiences worldwide. Despite its many challenges and changes over the years, the legacy of Versace lives on, inspiring future generations to strive for excellence and creativity in the fashion industry.
Please share what you think about this work in the comments below.