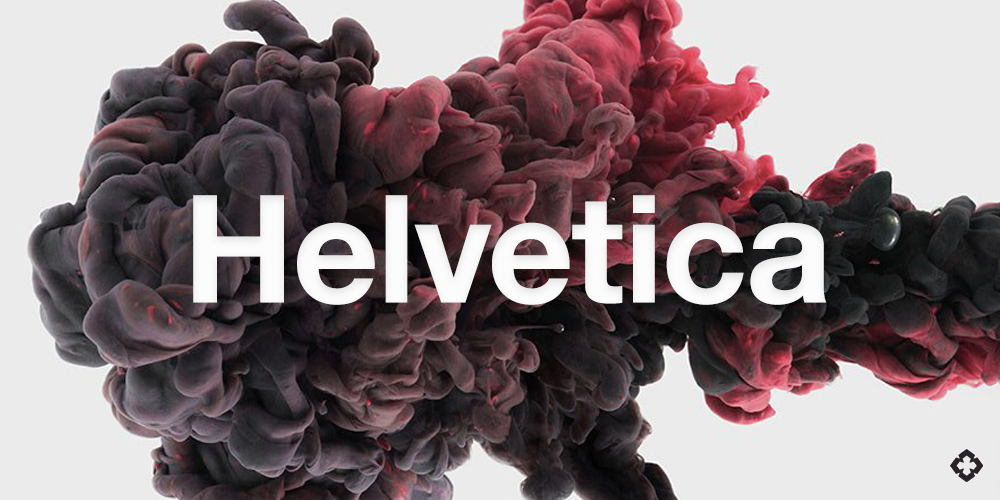 50+ Brand Logos Designed With Helvetica
Helvetica is undoubtedly one of the most recognizable typefaces in the world, with thousands of famous brands using it across their logos, advertisements, and branding. At the same time, there is a dedicated movie and multiple books. Designed by Max Miedinger with Eduard Hoffmann in 1957 at the Haas'sche Schriftgiesserei (Haas Type Foundry) of Münchenstein, Switzerland.
In its first iteration, it was called Neue Haas Grotesk. The objective was to create a neutral typeface that had exceptional legibility, no intrinsic meaning in its form, and could be used on a variety of signage.
Moreover, it was ranked number one in top 100 typefaces of all times. Furthermore, in every industry, it's easy to find at least one major player using Helvetica in its branding.
To illustrate its influence, below is a handpicked list of famous brand logos designed using the Helvetica typeface. Additionally, featuring a brief description of each brand.
BMW
Founded in 1916 in Germany, Bayerische Motoren Werke AG is popularly known as BMW. One of the most admired manufacturers of luxury cars, sports cars, motorcycles, and engines.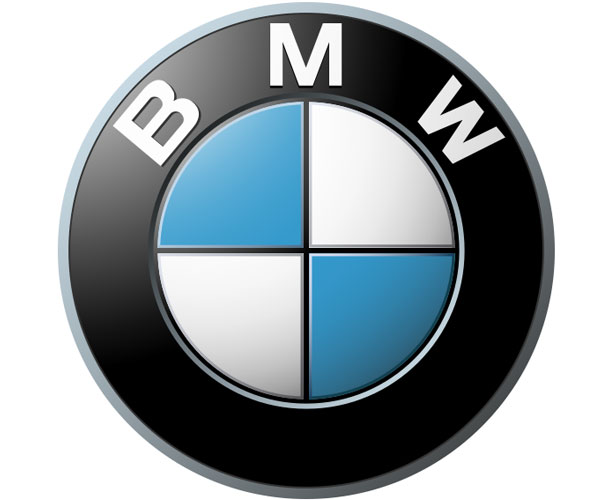 American Airlines
Founded in 1926 in Chicago, Illinois, USA. It is the world's largest airline by fleet, revenue, distance covered and destinations served. Along with its partners, it covers 6,700+ flights every day to 350 destinations in 50+ countries.

Nestle
Headquartered in Vaud, Switzerland, and operating in 194 countries with 339000 employees and US$92.72 billion revenue. Its brand portfolio includes Nespresso, Nescafé, Kit Kat, Smarties, Nesquik, Stouffer's, Vittel, and Maggi.

Oral-B
67+ years old global brand of oral hygiene products – toothbrushes, electric toothbrushes, toothpastes, mouthwashes, and dental flosses.

Microsoft

Founded by Bill Gates and Paul Allen in 1975, it is one of the most successful technology companies in the world, with US$85.32 billion (2016) revenue and 114,000 (2016) employees worldwide. Its brand portfolio includes Windows, Office, Surface, Xbox, Skype, and LinkedIn. Its old logo used Helvetica with a stylized cut.

3M
Founded in 1902 by John Dwan, Hermon Cable, Henry Bryan, and William A. McGonagle. With US$30 billion in revenue and 88,000+ employees worldwide, it manufactures 55,000+ products. Its product portfolio includes adhesives, abrasives, laminates, passive fire protection, personal protective equipment, dental and orthodontic products, and more. Some of the popular brands owned by 3M are Nexcare, Scotch, Post-it, Scotch-Brite, Scotchgard, and 3M Car Care.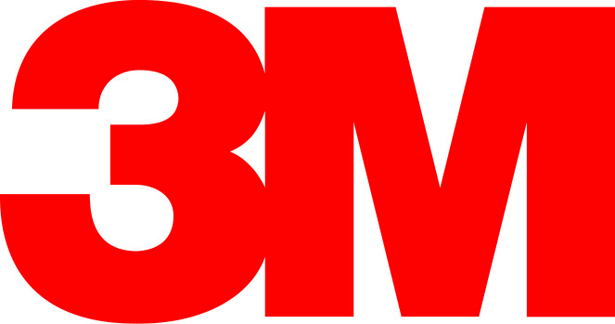 Fendi

Founded in 1925 by Adele and Edoardo Fendi in Rome. It is famous for its fur and fur accessories. It has €1 billion in revenue and is owned by the world's largest luxury group LVMH with 90% ownership.

Motorola
Founded in 1928 as the Galvin Manufacturing Corporation. It was the first company to produce a handheld mobile phone. On April 3, 1973, Motorola's Martin Cooper, a senior engineer, made the world's first mobile phone call to a competing firm mentioning that he was speaking from a cellular phone.

Lufthansa
Deutsche Lufthansa AG, popularly known as Lufthansa, was founded in 1953. Along with its subsidies, it forms the world's second-largest and Germany's largest airline. It is also one of the five founding member airlines of Star Alliance.

Post-it
A brand created by 3M for its adhesive-based small paper-size notes stack. The name has become a general term for such notes around the world.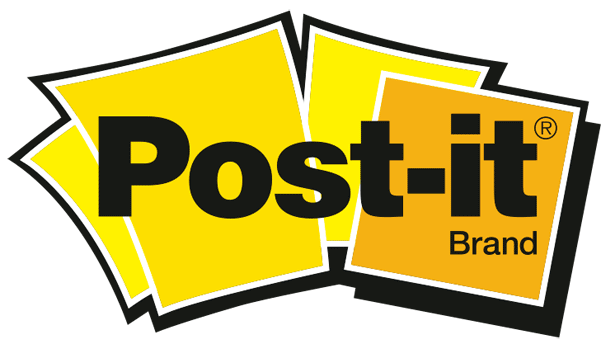 Tupperware
Founded by Earl Tupper in 1948 in Florida, USA. Popularly known for its storage containers. It's a US$2.21 billion firm with over 13,500+ employees.

The North Face
Founded in 1968, The North Face is a popular brand for outdoor products such as apparel, backpacks, tents, sleeping bag, and more.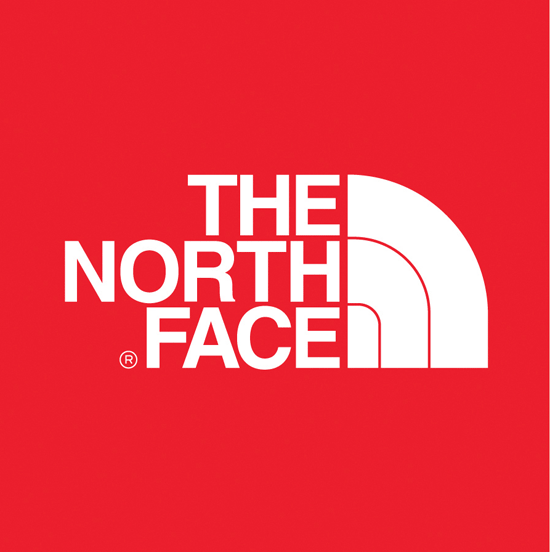 Knoll
Founded in 1938 by Hans and Florence Knoll, it's a furniture manufacturing company. More than 130 notable designers have designed for Knoll, and over 40 furniture designs are in the permanent design collection of The Museum of Modern Art, NYC, USA.

Bell Atlantic
Headed by Ivan Seidenberg, one of the largest telecommunications companies in the United States. Formed into Verizon Communications in June 2000 with US$64.7 billion merged revenues of Bell Atlantic and GTE.

British Gas
Founded in 1997, it is one of the Big Six energy sector companies in the UK. Serving over 12 million residences in the UK.

JCPenney
Major American departmental store JCPenney was founded by James Cash Penney and William Henry McManus in 1902. Today it has 1,095 stores in 49 U.S. states and Puerto Rico.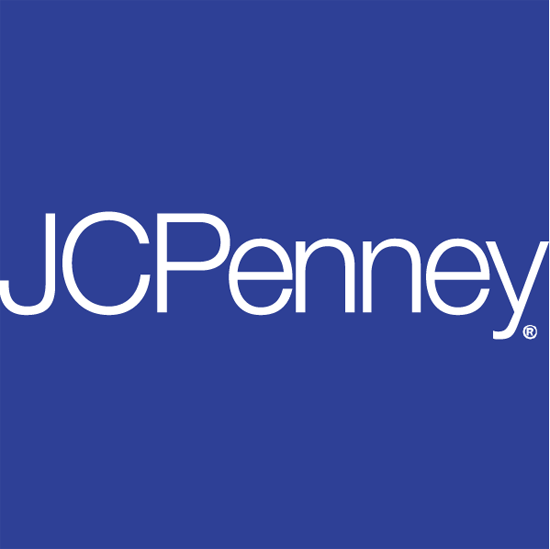 Kawasaki
Founded by Shōzō Kawasaki in 1896 in Japan. Its product portfolio includes motorcycles, heavy equipment, aerospace, and defense equipment, ships, industrial robots, gas turbines, boilers, and other industrial products.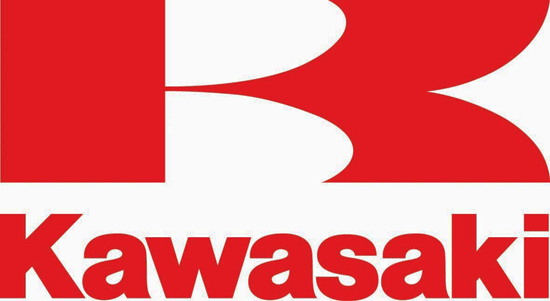 Staples
Leo Kahn and Thomas G. Stemberg founded Staples in 1986. Today it has over 1,500 stores worldwide with US$21 billion in revenue.

Scotch
A brand by 3M selling series of products such as Scotch Tape, Scotch-Brite, Scotchgard, and Scotchlite. Until 1990 it also produced professional equipment under the Scotch brand name.

Agfa
Agfa-Gevaert N.V. is popularly known as Agfa. It Belgian headquartered multinational corporation involved in the development, manufacturing, and distribution of analog and digital imaging products.

Jeep
Owned by Fiat Chrysler Automobiles, Jeep is a sport utility and off-road vehicle manufacturing company founded in 1941.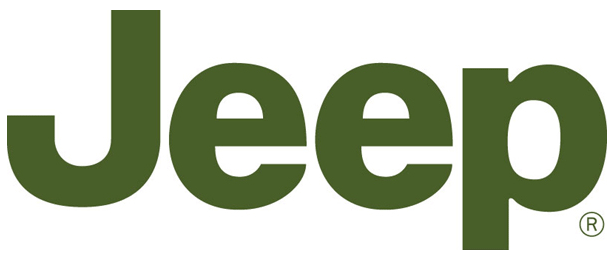 Panasonic
Established by Kōnosuke Matsushita in 1918 as a lightbulb sockets producer and has grown to become one of the largest producers of electronics in Japan today.

Mattel
In 1945, Harold Matson, Elliot Handler, and Ruth Handler founded Mattel. Today it is one of the largest toy manufacturing companies in the world, with US$ 5.456 billion (2016) revenue. Its brand portfolio includes Fisher-Price, Barbie, and Hot Wheels.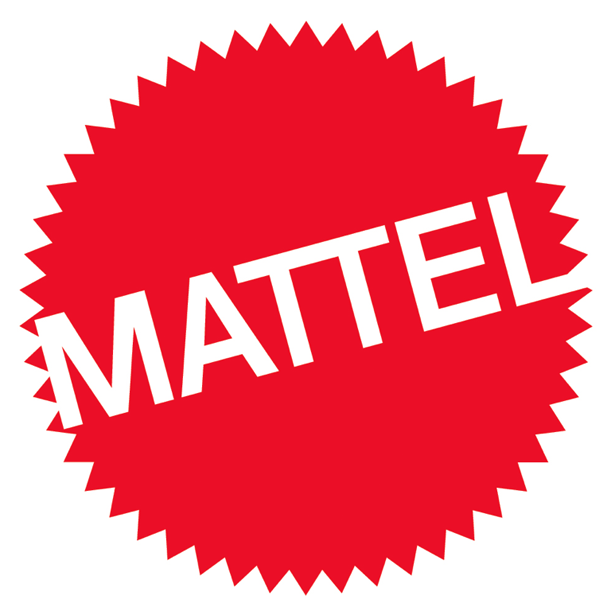 Verizon
Founded in 1983 by Bell Atlantic. It is the largest telecommunications network in the USA. Uses Helvetica in clean lowercase characters.

Crate & Barrel
Euromarket Designs, Inc. was founded by Gordon Segal and Carol Segal in Chicago, Illinois, USA, in 1962. It is doing business by the name Crate & Barrel. It retails housewares, furniture, and home accessories through its 170+ stores.

American Apparel
Founded by Dov Charney in 1989, it filed for bankruptcy in 2015 and was one of the largest apparel manufacturers and marketers in North America.

Sears
Sears, Roebuck & Company, popularly known as Sears, is a departmental stores chain founded by Richard Warren Sears and Alvah Curtis Roebuck in 1886.
Old: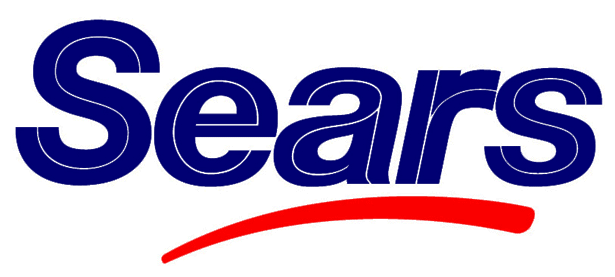 New:

Target
Target Corporation was founded by George Dayton in 1902. Behind Walmart, it is the second-largest discount store retailer in the United States. It is headquartered in Minneapolis, Minnesota, and it was originally named Goodfellow Dry Goods.

Caterpillar
Founded in 1925 in California, USA. Its industry portfolio includes heavy equipment, engines, and financial services. It also sells Caterpillar-branded apparel and boots.

CVS Pharmacy
Founded in 1963 in Lowell, Massachusetts, USA, by Stanley Goldstein, Sidney Goldstein Hebreux Jules, and Ralph Hoagland. It is the largest pharmacy chain in the USA with US$153.3 billion (2015) revenue and 9,600+ stores.

BASF
Founded in 1865 in Germany, it is the largest chemicals production company in the world with €57.55 billion (2016) revenue and 122,000 employees.

Parmalat
Parmalat SpA was founded in 1961 by Calisto Tanzi in Italy. The multinational company is a leading producer of long-life milk through the ultra-high-temperature (UHT) process.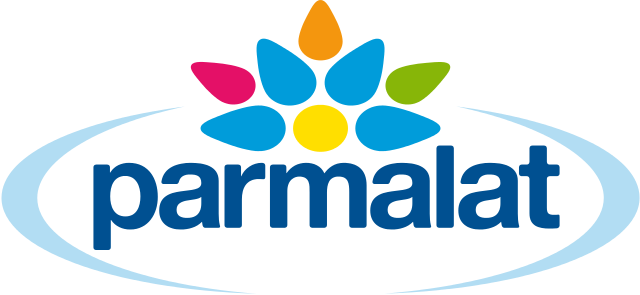 2K
One of the world's leading game publishers with popular game series like Mafia, NBA 2K, Bioshock, WWE 2K, Borderlands, and XCOM under its belt. It was founded in January 2005 under its parent organization Take-Two Interactive. 2K was initially based in New York and later shifted to Novato, California, in 2005.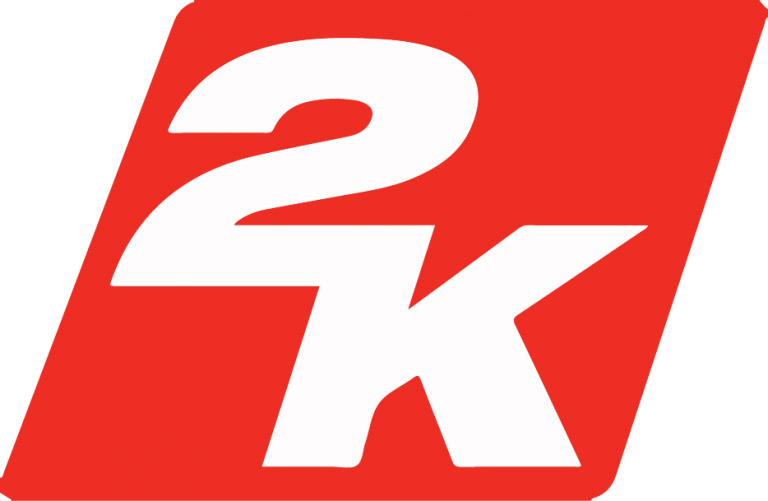 A&E
A&E is a television network in USA and Canada that was launched on 1 February 1984. It is owned by A&E Networks (Hearst Communications/Disney Media Networks).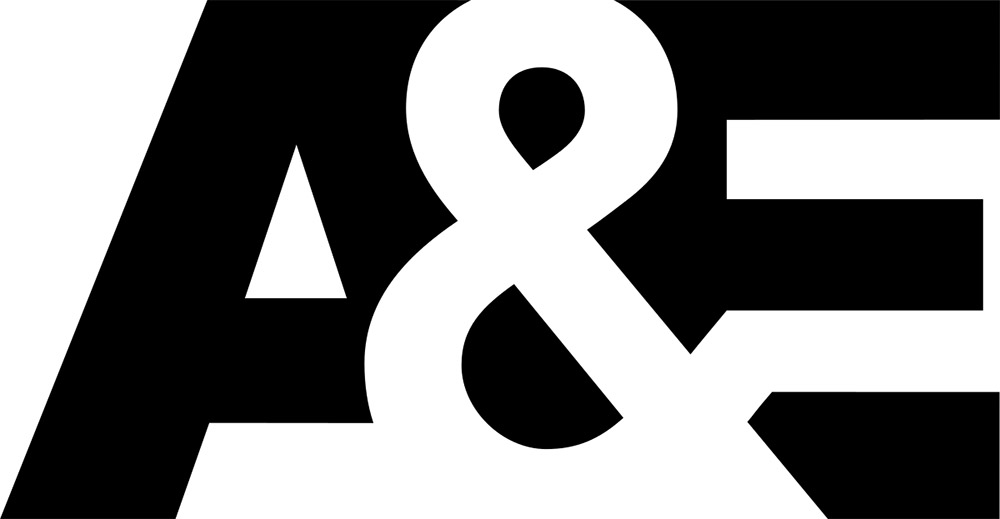 BBC Knowledge
Launched in July 2007, BBC Knowledge was a TV channel available across several countries globally. It featured documentaries and cultural and educational programs.

Beiersdorf
A 138 years old German multinational company with €7.653 billion (2019) revenue. It focuses on skincare and self-adhesive products. Some popular brands are NIVIA, Eucerin, La Prairie, Labello, Hansaplast, and tesa.

Broadcom
Broadcom Corporation is a 29 years old American semiconductor company focusing on wireless, data center, networking, and storage solutions. Since 1999, it has acquired 50+ companies globally.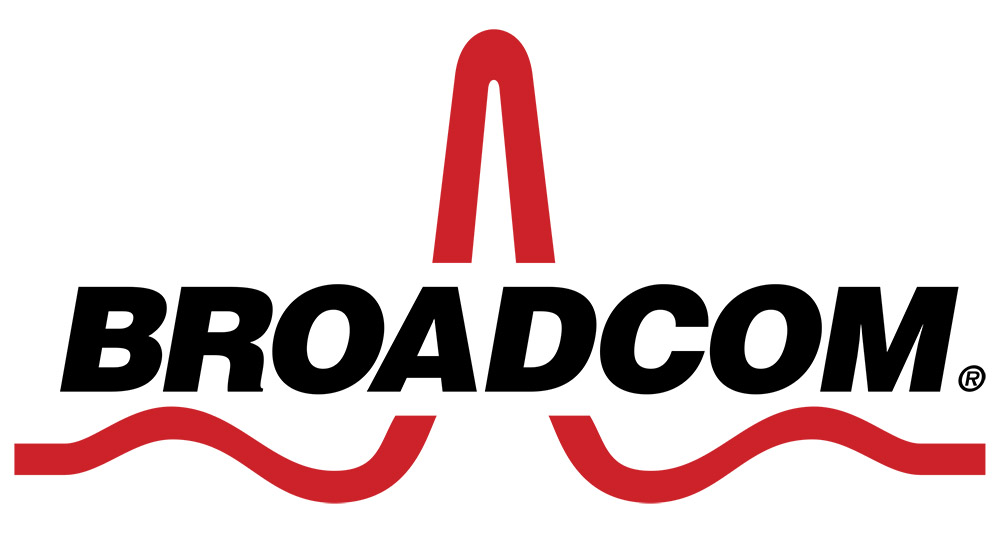 Cargill
Founded in 1865, it is the largest privately held corporation in the USA as per revenue (USD 114.695 billion, 2018). Their product and services portfolio includes grain, oilseeds, animal nutrition, bioindustrial, oils, fats, foods, metals, risk management, and trade & structured finance.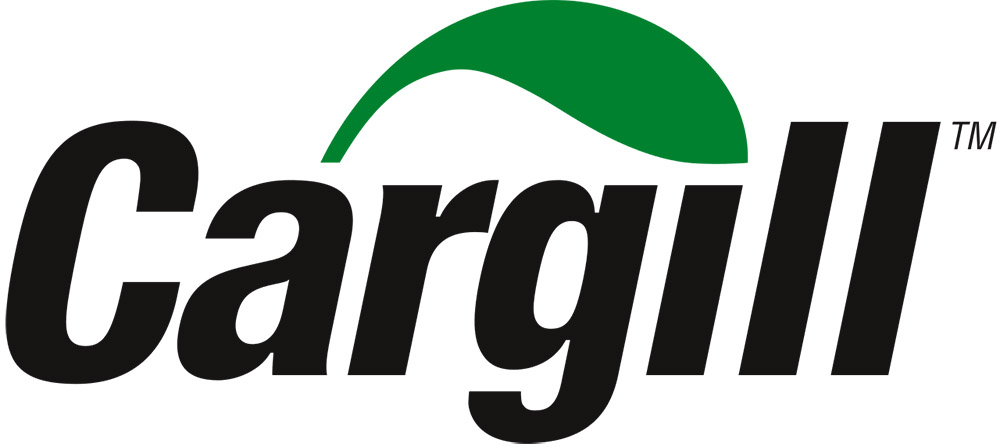 CBS
Launched in 1941, Columbia Broadcasting System (CBS) is an American television and radio network owned by Viacom CBS. It showcases popular TV shows, including NCIS, The Big Bang Theory, Big Brother, Young Sheldon, The Amazing Race, and Criminal Minds.

Commonwealth Bank
Commonwealth Bank, also known as The Commonwealth Bank of Australia (CBA) or CommBank, is an Australian multinational bank with a revenue of A$30.16 billion (2020). It is the largest listed company on the Australian Securities Exchange as of August 2015.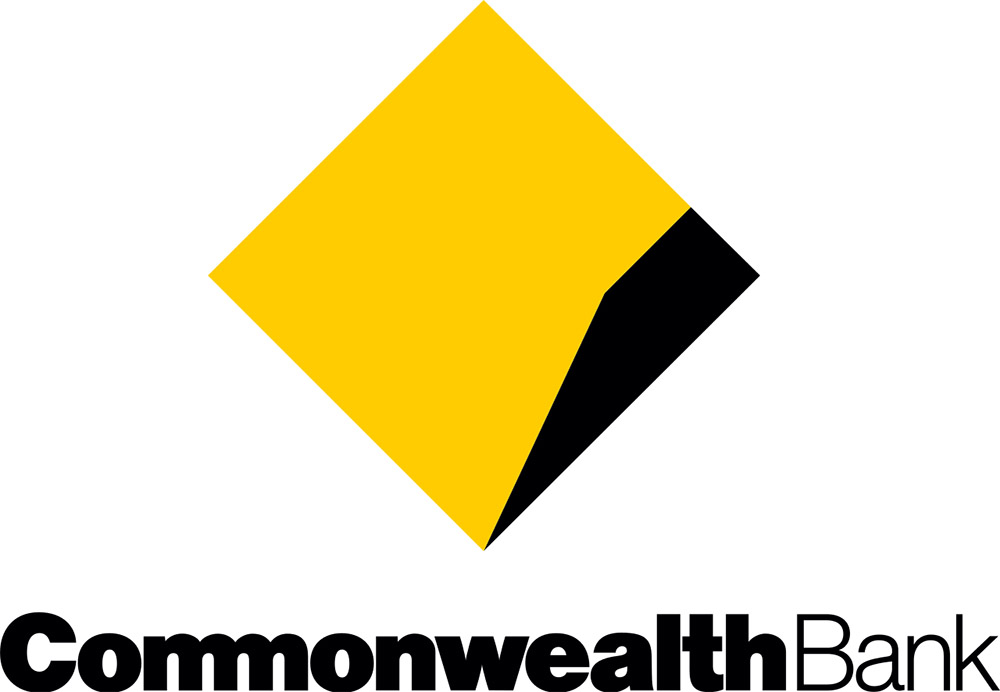 Hitachi
Hitachi, Ltd. is a Japanese multinational conglomerate company headquartered in Tokyo, Japan, with a revenue of ¥9.480 trillion (2019). It focuses on construction machinery, automotive systems, defense systems, financial services, and more.

LG
LG Electronics Inc. is a South Korean multinational consumer electronics company with a revenue of US$54.398 billion (2018). LG focuses its business on home entertainment, appliances, communications, and vehicle components. It has 128 operations worldwide, employing 83,000 people.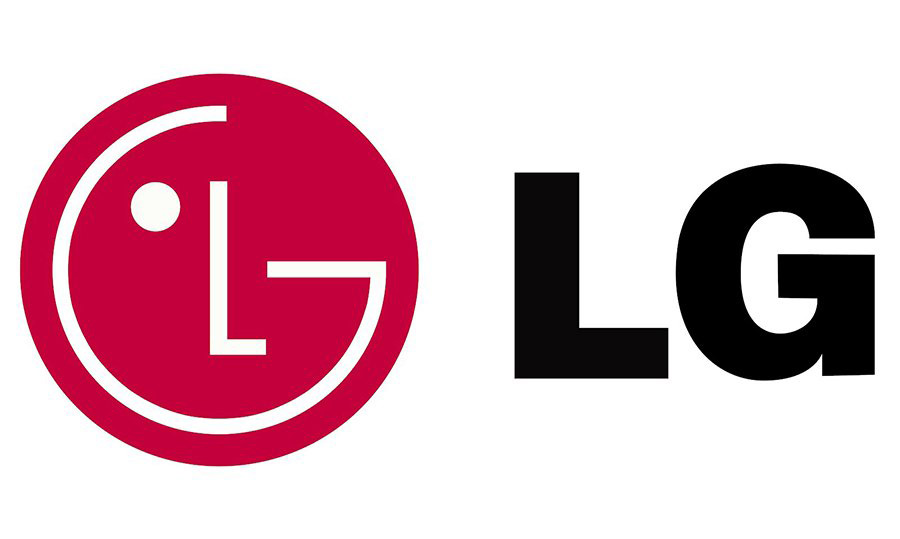 NBA
National Basketball Association (NBA) is a 74 years old premier men's professional basketball league worldwide. It is the third wealthiest professional sports league after the National Football League (NFL) and Major League Baseball (MLB) by revenue.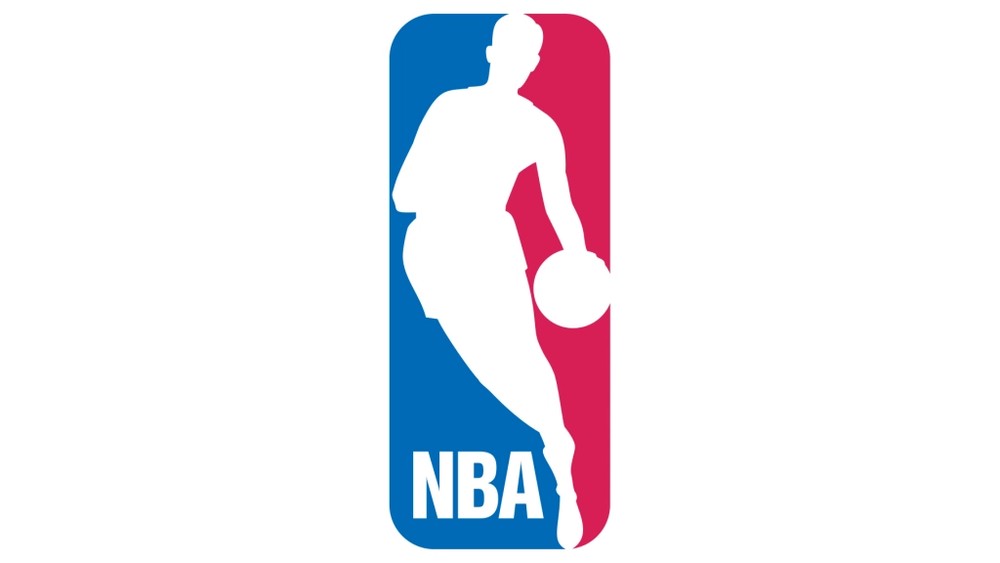 Rotary
Rotary Watches Ltd was established at La Chaux-de-Fonds, Switzerland, by Moise Dreyfuss in 1895. It sells wrist watches and watch accessories globally.

Sanyo
Sanyo Electric Co., Ltd. is a Panasonic-owned Japanese electronics company founded in 1947. Its product portfolio includes TVs, air conditioners, solar cells and plants, rechargeable batteries, and electric vehicle batteries.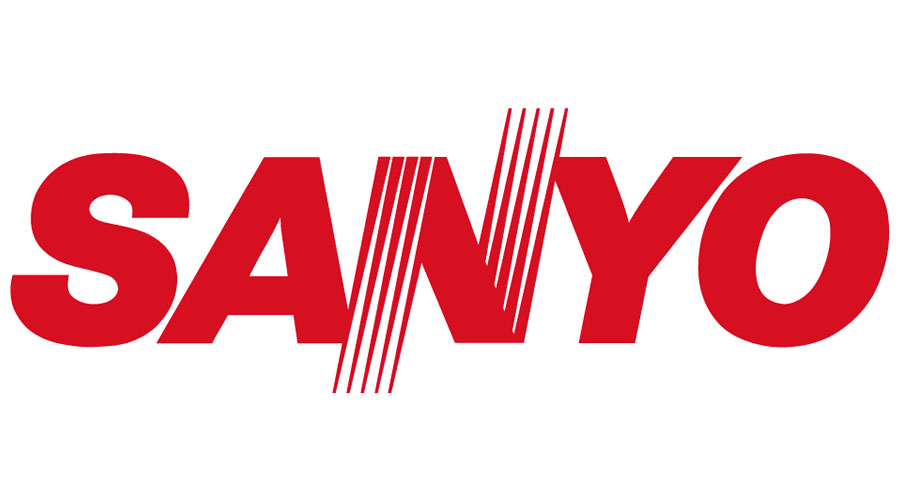 Standard Chartered
Standard Chartered PLC is a London, England, headquartered multinational bank. It operates in 70+ countries through 1,200+ branches and outlets and employs around 87,000 people.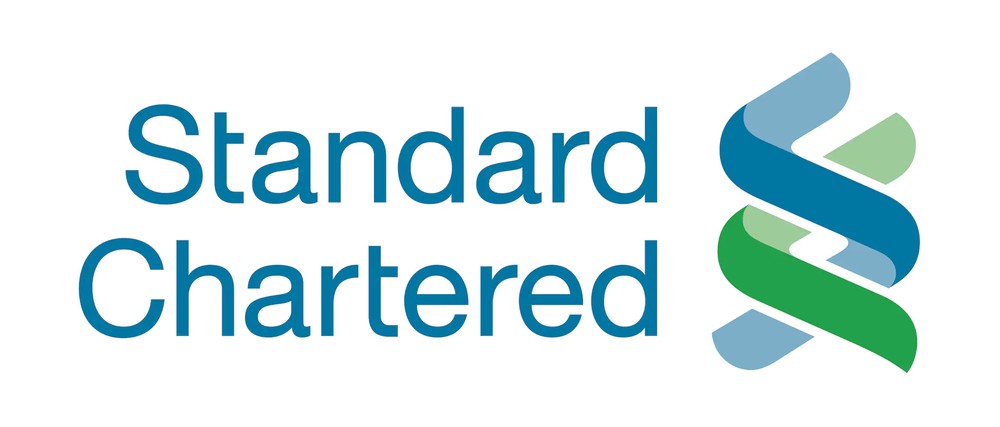 Subway
Subway is one of the world's largest restaurant chains, with 41,512 locations in more than 100 countries (as of October 2019). It provides submarine sandwiches (subs), salads, and beverages.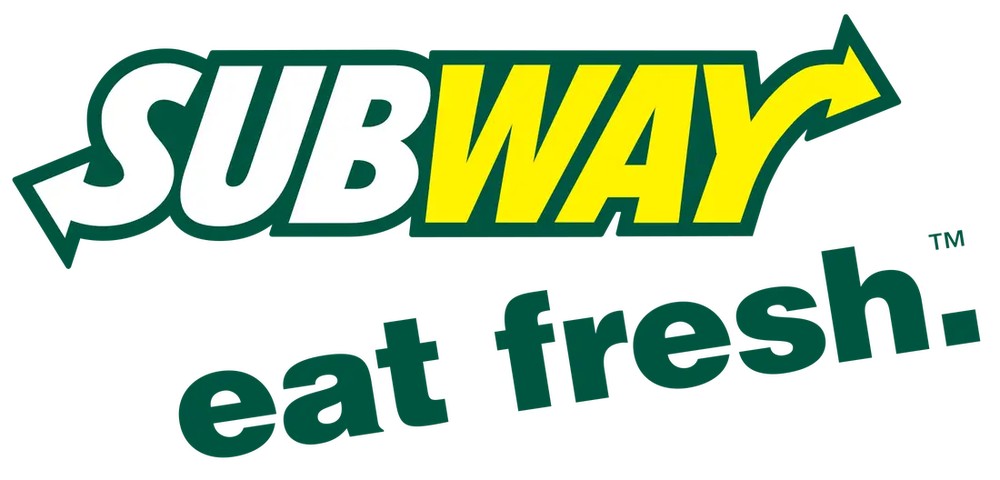 Suzuki
Suzuki Motor Corporation is a Japanese multinational automobile company. It has 45,000+ employees and 35 production facilities in 23 countries, and 133 distributors in 192 countries.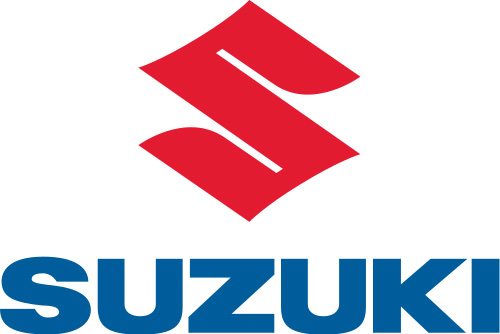 Tera Pak
Tetra Pak is a multinational food packaging and processing sub-company of Tetra Laval. It was founded in 1943 in Lund, Sweden.

WhatsApp
WhatsApp Messenger is a free messaging mobile application owned by Facebook Inc. It serves over 2 billion users worldwide (as of February 2020). In several countries, it is the primary means of electronic communication.

Yonex
Founded 74 years ago, Yonex Co., Ltd. is a Japanese sports equipment manufacturing company. It produces equipment and apparel for tennis, badminton, golf, and running.

World Trade Center
The complex of building in the Financial District of Lower Manhattan, New York City, United States, is one of the most well-known buildings in the world. The towers complex is rebuilt post the 2001 attacks.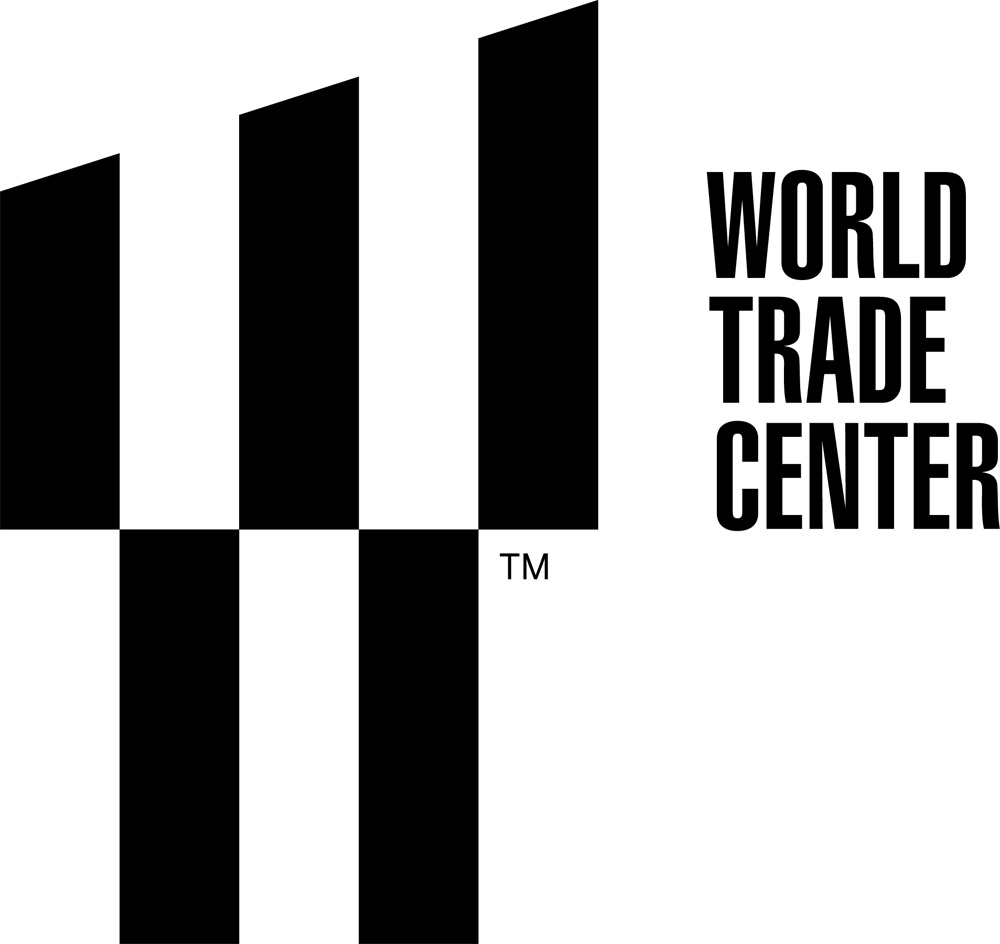 Would you like to add more famous brand logos designed with Helvetica? Please share with a comment below.